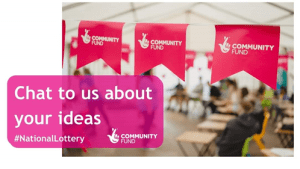 Funding Available!
Charlie Thomas from The #NationalLottery Community Fund will be holding advice sessions in Fermanagh House, Broadmeadow, Enniskillen.
The funding advice sessions will take place on Friday 29th July and Friday 12th August from 9am to 2pm in the form of half-hour slots.
To book an appointment for advice email Charlie.Thomas@tnlcommunityfund.org.uk or telephone 0792 987 2482.