Fermanagh House is getting in the festive spirit after donating toys to those who need a little helping hand this Christmas.
Each year the team at Fermanagh House purchase several batches of gifts for families and children, utilising some of the income generated throughout the year. Fermanagh House located at Broadmeadow Enniskillen is a social enterprise owned by local grant-making charity The Fermanagh Trust, and income from the facilities of offices space and meeting rooms helps them reach even more local groups and charities with grant making and donations such as this. The building is a resource for the entire community and is utilised by many groups and organisations.
Toys were given to three chosen charities: the Salvation Army, St Vincent de Paul and Fermanagh Women's Aid to distribute the gifts to those in need on their behalf.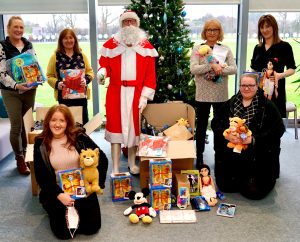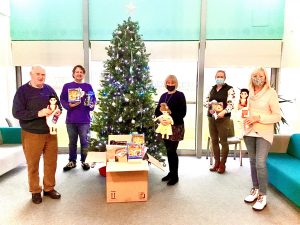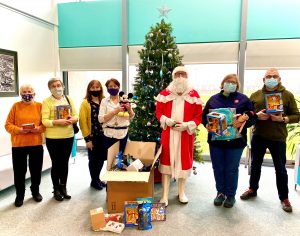 Marilyn Quinn Centre Manager at Fermanagh House said "It what has been a challenging year, thanks to all those who have utilised Fermanagh House, making it possible for us to make this donation. Supporting those less fortunate is our motivation behind giving toys to these groups who carry out vital work in our community."
Marilyn added "It is lovely at this time of year to be able to share. We are delighted to help and support these charities and the fantastic work they do. Every child deserves presents on Christmas day and we're pleased to be in a position where we can support."